---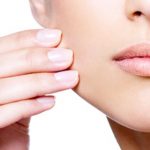 Sustain Skin Beauty in winters with the natural solution and home remedies as well. Winters are the most rigid season for skin and we suffer various harassments on skin.
Due to change of temperature, our skin unable to adjust with the weather and your skin dries out with cracks. During the weather of winters, your soft skin goes to hard, dry and dehydrates sometime and you feel itchiness on your skin at that time.
Our skin is an important part of the body and our skin can affect earlier because of humidity below 30% and increase premature aging, age spots including wrinkles.
Types of skin:

Epidermis: the epidermis is an outer layer of skin that protect you from the harsh environment because of it 5 layers which have different cells and cover your skin from different weather.
Dermis: dermis is the middle layer that works to protect skin from sun damaging cause and stop the wrinkle production in winters also.
Hypodermis: this is a fatty layer of subcutis that plays to protect vital inner organs. This layer also contains pain and touch receptors.
What Essential Protein Skin Protection?
Collagen: certainly found in our which generally works to maintain human health better after cross the 30 years also. Collagen is a helping hormone of the body and works as a protein source to recover skin cells in winters also.
Collagen support to make flawless skin in winters by removing the dry spots by promotes the production of other protein that may protect your skin winters.
Keratin: Keratin is the main protein of skin that works to make hair, nails, and surface of the skin as well as its support to your skin as a barrier in all climate & weather.
Elastin: Elastin also another important protein that may protect your skin from aging signs and works to trap moisture as you age.
Easy skincare solutions in winters:
Skin experts always recommend various tips for better skincare, especially in winters. We have lots of home remedies to protect our skin without spending single money.
For example water and natural oil that can maintain our skin smoothness in winters without any harassment effect.
Drink water:

Hydrate skin: your skin beauty all depend on skincare. You have a solution to rectify the skin dryness by drink 8 to 10 glass water in a day and stay hydrated in winters.
Tighten skin: Water stays moisture your skin and make it tight, shine and wrinkle-free for long-lasting. You may add lukewarm water in the morning to start your day and keep your skin always rawness.
Use sunscreen lotion:

Protect from UV rays: when you start to apply any natural sunscreen lotion in winters then it works to cover your skin from UV rays that are a cause of sunburn and suntan.
Use natural oil:
Stay wrinkle-free skin: oil promotes your skin beauty by maintaining the moisture effects on your skin. For instance, coconut oil is a good solution to protect skin from dryness and cracks in winters.
Glowing skin: coconut oil is containing antioxidants properties that keep your skin glowing after the 30s also.
Remove Fine lines: natural oil generally found in every kitchen and you may apply on your skin before sleep. It will sock into your skin during sleep and you work to hide fine lines around of eyes also.
Eat Watery Food:

Boost Immunity: watery foods help to enrich vitamins and minerals in your skin such as tomatoes, cucumber, melon, and peppers can help to increase immunity level in dry skin in winters.
Promote Collagen: watery food also supports to maintain collagen level after the 30s that stay your skin young for long-lasting.
For example, tomato is ideal watery food to boost collagen in dry skin in winters.
Preserve Pores: in winter's skin produce dead cells with open pores so that your skin not looking smooth. Hence you may eat fruits such as orange it is rich in vitamin C and amino acids.
The combination vitamin C and amino acids play to promotes collagen which helps to preserve pores and maintain smoothness in winters.
Homemade face mask:

These given blow face mask will increase your skin beauty by maintaining skin elasticity. The application of these masks will remove dullness, wrinkles and stay skin moisture in winters. You can see some example of a given face mask here.
Yogurt Honey Oatmeal:
Keep skin supple: in winters you may use a homemade face mask to stay supple skin and it promotes relieve your discomfort skin by remove dryness.
For example, yogurt honey oatmeal face mask is a natural solution to remove dead skin cells to get rid of irritated skin and it can retain moisture in winters.
Coconut Milk Face Mask:
Coconut is well skin protector for dry skin that is more effective in winter. It is a very quiet property to stay your skin calm and irritating free cause.
Egg Honey Face Mask:
Revitalize dull skin: your skin affected in winters when you go outside and it needs protein mask to revitalize your skin.
For example, egg honey face mask is a homemade treatment that produces protein effect to revitalize your skin as well as skin again.
Natural Moisture for Skincare:
Remove Dryness: dryness general cause of winter effects on skin and you want to remove dryness of skin in winters hence some of the natural homemade moisturizers help to get rid of skin dryness.
For example, glycerin & honey can moisture your skin by giving you natural beauty with maintaining skin softness.
Stop the Premature Effects: you can find out your beauty again when you apply homemade moisture because it stops the premature effects with the presence of vitamins & minerals.
For example, Beewax and Avocado oil is a better option for most skin in winters. This twice combination is very supportive to reduce aging symbols.
Fruits to Maintain Skin Beauty in Winters:
Skin dryness, fine line, and wrinkle are a common problem in winter because this weather directly effects on our skin. Everybody must be very careful to protect the skin from having some common fruits richest of vitamins and antioxidants.
Papaya: papaya is the most common fruit that must take in winters because it is richest of vitamins, minerals, and enzymes that can protect dry skin from the damaging cause.
Papaya also works to remove constipation which is not good for skin; hence by removing stomach diseases it stays your skin glowing and supple.
Pomegranate: pomegranate is good fruits for health that is rich with Ellagic Acid which plays a role to protect your skin from UV rays. It has a high quantity of minerals which treat to get rid of dryness of the skin.
It is great fruits to enhance beauty to convert dry skin into normal skin along with elastin production.
Banana: banana is richest fruits which are loaded with potassium, fiber, and vitamins that may revitalize dry skin and keep it hydrated in winters.
When you having it regular your skin will automatically shine and during winters it retains dry skin cells.
Almonds: almonds are richest dry fruits that are the best combination of vitamin E and simply work to remove blemishes prone complexions.
Almonds especially work in winters with the effects of vitamin E to promote cellular regeneration. Apart from that it also packed with zinc that works to protect skin free radical damage.
 Do's:
Use sunscreen lotion, moisturizer, and SPF before going outside.
Cover your face by a scarf to prevent directly effects winters harassment.
Use combined vitamin E oil before sleep in winters.
Hence you must wash your face with natural or herbal face wash or use mild soap.
Drink vegetable juice in winters.
Don't:
Don't use makeup products with alcoholic content.
Don't apply soap on your dry skin.
Don't rinse your face more than two times.
Conclusion:
All the information of this article gives us the various important solutions to get rid of wrinkles, dryness, and crackles in winter. These presenting solutions are very easy to find out in the kitchen without spending single money you may get moisture in the skin in winters.
Apart from that, all over the detail of this article presenting the value of homemade products and how these play wonderfully in winters to maintain beauty for long-lasting.
Dermatologist recommended using these tips to rectify your skin impurities and dryness as well. Except it, if you have any query after using these tips then you may leave your comment here.
---
---
---
---
---