---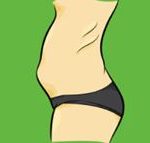 7 Workout Moves For Women To Rack Up A Perfectly Toned Body
Summer season is right around the corner. Hope you know you're running short of time to tone your body! Don't forget, summer bodies are sculpted in winter. With the term body toning, many of you might get an idea of making those muscles firm. Well, it's way beyond than defining muscles!
What Body Toning Really Is?
Tone simply relates to the condition of your muscles. For men, it is lifting weights and building muscles. Whereas, for women, it is simply toning. Well, both are the same and all that makes a difference is how much weight you are lifting!
You're not the only one dreaming of shaping up for summer. Getting fit and owning a well-shaped curvy slim body is a lifetime objective for many people. So, go and get blessed with a cut, fit look by toning your muscles.
Achieving the desired body can swiftly boost up your confidence. Happy with your body but wish to get a little more defined? Body toning is your key!
But, are you now puzzled of how to tone body the right way? If you are a woman in love with fitness and muscle building ideas, just take a glimpse of crisp body toning exercises for females we've brought to you.
1- SQUATS

Squats are a popular body toning workout that helps build muscles. It is a highly functional exercise that allows your body to carry out realistic activities. If you wish to opt for a natural way of toning your body, then count squats as an essential workout.
2- DEADLIFTS

It is a miraculous body toning exercise when it comes to the legs, tights, as well as butt. Bringing you to the point, Deadlifts work great for your hamstrings. It is one of the choicest full-body exercises you can incorporate in your fitness regime any day.
3- PUSHUPS

Interested to push yourself into a stable workout routine? What are you then waiting for? Make pushups your best buddy and sense the magnetic body toning stripping down.
If you have been looking forward to building upper body strength, lower back, and core, no other workout is better than pushups!
4- PULL-UPS

Why should men only have a well-defined upper body and you restrict yourself just to cardio? Come on ladies! Give a try to this best upper body strength training exercise. That beautiful hourglass figure is now just a workout away!
5- LUNGES

Hello powerful ladies! Wondering if any workout can provide you overall fitness and toned body without you having to lift heavy weights? Well, here's then Lunges to sculpt your lower body. This can be the perfect addition to your everyday fitness pattern.
For achieving balance and coordination while targeting multiple muscles of your body, Lunges will aid you anywhere, any time.
6- BULGARIAN SPLIT SQUATS

Does that super toned flat tummy with a six-pack amaze you? We can suggest you a workout with which you can tone your body by saving time and boosting your confidence at the same time. It's none other than Bulgarian Squats! Get hands-on this rapid way to tone your body.
7- Kettlebell Swings

Kettlebell Swings is a cross-functional method to give your entire body a flawless workout! So, get your body toned with this popular training. Do you want to try a functional workout to intensify your muscles? Why not opt for Kettlebell Swings?
We know you don't wish to look manly at all! And we've surely considered your demand while planning a body toning workout routine for you to get in shape. Go ahead to fetch the unusual details-
Monday, Wednesday, And Friday- Focus On Abs And Arms Muscles
Crunches
Bicycle Crunches
Toe Touches
Side Crunches
Full Sit-Ups
Knee Bends
Alternate Heel Touches
Scissor Kicks
Bicep Curls
Hammer Curls
Overhead Triceps Extensions
Cross Chest Extensions
Tuesday And Thursday- Focus On Chest, Back, And Butt Muscles
Single Arm Rows
Push-Ups
Butterflies
Bent-Over Rows
Palm Press
Straight Leg Kick-Backs
Standing Hamstring Curls
Straight Leg Lifts
Lunges
Fire Hydrants
Bridge Lifts
Sumo Squats
Facing trouble to locate the best body toning classes near you where you can get the right guidance?
Want to tone a particular part of your body more? Then, you might be probably curious to learn about arm toning exercises as most people do! Aren't you? If yes, then just not stop here. Below are some astounding body toning workouts for arm you'd love to get indulged in-
Lateral Raise/Side Raise
Push-Ups
Triceps Push-Up
Overhead Extension
Biceps Curl
Arnolds
Bent Over Reverse Fly
Overhead Tricep Extension
Field Goal Post
We know some of you would also like to have an idea of how to get toned legs. Worry not! We won't be disappointing anyone of you. Ready to peep inside the treasure?
Chair Squat
Pivoting Curtsy Lunge
Low Lunge Hover
Skater Lunge
Leg Lift
V-Position
Lateral Lunge Side Kick
Hip Bridge
Spilt-Squat
Single Leg Lift and Row
Now that you have collected a heap of information on how to get a toned body, your fitness journey ahead would be effortless and prompt.
But wait! Have you hired yourself a trained fitness coach? Screwed-up to find one near you? Stay in touch with FITPASS. Download FITPASS APP on your device and catch solutions to all your health-related issues.
Let your mind know that it won't be simple! But FITPASS is always excited to encourage you to reach your goals by making it convenient to workout in any fitness studio near you.
Conculation
What else would be more pleasing than to fall in love with your shape? Pamper your body some more by including the incredible body toning exercises recommended for you. put in efforts with body toning workout at the gym to meet the attractive you!
---
---
---
---
---